Project Jennifer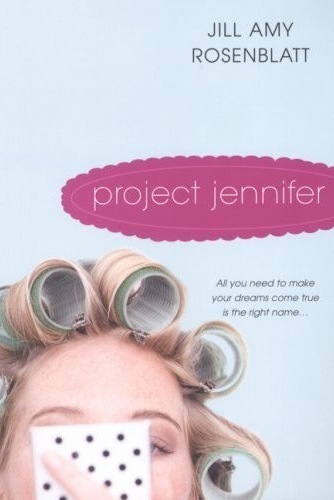 What's In A Name? Joan Benjamin, a plain and uptight secretary on Long Island, New York, is suffering an identity crisis brought on by a very bad week. Her ex-fiance just married someone else; she's lost her cushy overpaid job; and she's been kicked out of her apartment. All because of women named Jennifer! So when Joan learns that her parents almost named her Jennifer, she decides to transform herself into the Jennifer she might have been . . .

It's Either Everything . . .

Armed with all the pop psychology she can get her hands on-and with the help of a dear friend who can recite Cosmo-style stats by heart-Joan sets out to cultivate her inner Jennifer: a sexy, successful belle-of-the-ball who's completely in charge of her professional and private lives.

Or Nothing At All.

But "Project Jennifer" is not a rousing success right out of the gate-apparently, even Jennifers can have bad dates and wardrobe malfunctions-but soon Joan begins to feel transformed by her new self. In fact, her Jennifer persona might end up teaching her a few unexpected lessons about life: like how to say "yes" to things you want and "no" to things you don't, and that just being yourself is enough. Even if that self is named Joan . . .