Catch up now on what you missed.

Start from the beginning with The Fixer: The Naked Man . . .
"Full of danger and excitement, and a strong female lead character . . . " offtherecordblog.org
"The Fixer is fast paced and pure fun."
http://nerdgirlofficial.com

"A thrill from start to finish."
https://thisisabookreviewblog.wordpress.com/
Continue the adventure in Book 2, The Fixer: The Killing Kind
"This book picks up right where the novella left off and it is a roller coaster ride of an adventure. . . This author kept me at the edge of my seat and reading when I should have been doing something else . . . I can't wait to get my hands on the next book in this series." Jennie Reads


"The Fixer: The Killing Kind (The Fixer - Katerina Mills Book 2) by Jill Amy Rosenblatt is every bit as good, if not better, than the first book in the series. Even more action is packed into this edge-of-your-seat tale as Kat leads us on another thrilling journey."
Readers' Favorite Book Reviews
BOOK 3:

THE FIXER: THE LAST ROMANOV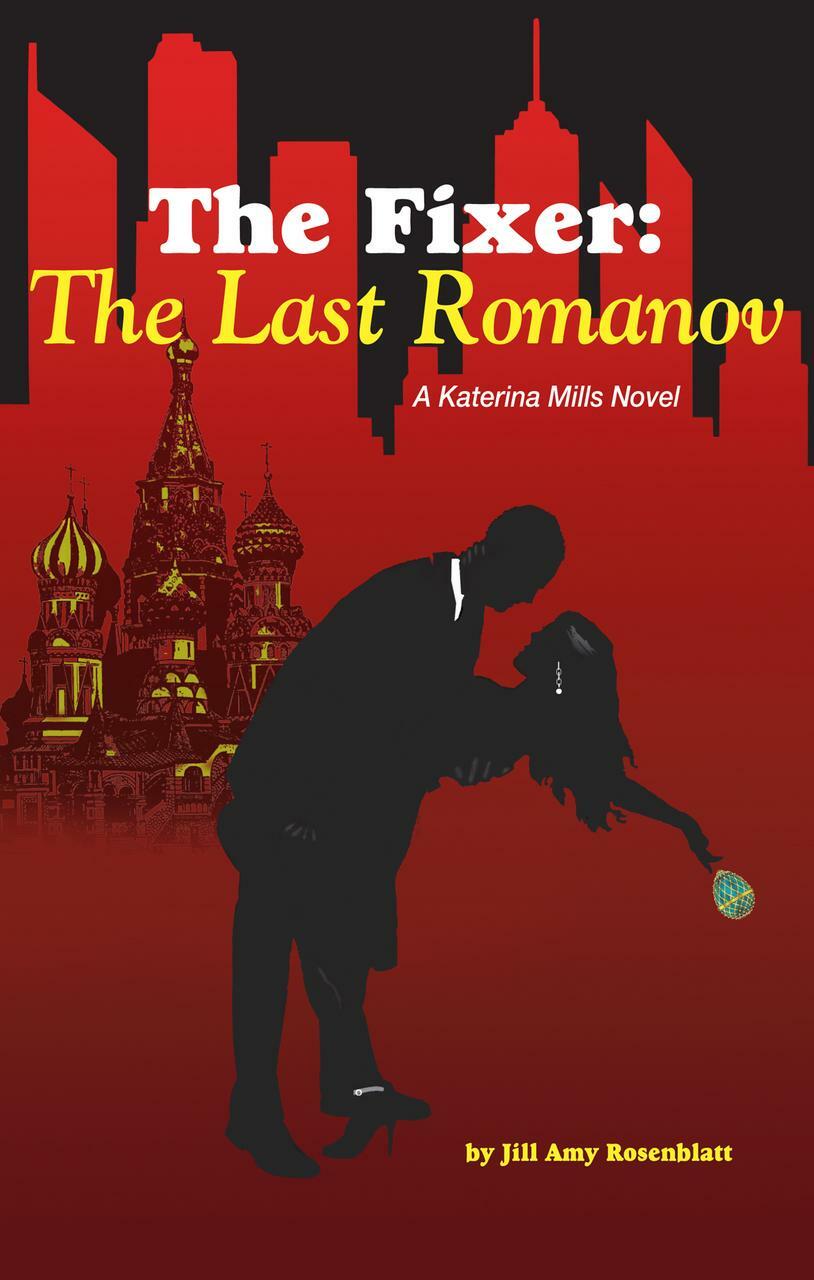 "I was on edge through this entire book. The stress of worrying about Katerina Mills had my heart racing and the pages turning . . . The Fixer: The Last Romanov is chock-a-block full of thrills, chills, near misses and direct hits." Book Junkie Reviews
"With the action never stopping I was pulled into the pace of the book and had a very hard time pausing my reading . . . An intensely grand read and definitely worthy of one of my rare 5 star reviews!" Jennie Reads
"My name is Katerina Mills. Make sure I disappear."
Katerina Mills is getting out . . .

Desperate to escape a psychotic client, a vengeful mobster, and a dirty DEA agent, Kat Mills has decided it's time to drop out and disappear.

She doesn't trust her employer, the shadowy MJM Consulting, but Katerina can't say no to one last job for the biggest score yet, enough money to get lost for good . . . until the client asks the impossible . . .

Dmitry Zilinsky claims he is a direct descendant of the doomed Russian Tsar Nicholas II - and he demands Katerina steal the item that will prove it.

Kat must get the job done or she can't make her escape. But when professional thief Alexander Winter reappears in her life, Katerina Mills faces a new choice: go it alone or risk everything to be with the one person she doesn't want to live without?